DRT Teams are delighted to welcome seven new operators to its industrial sites in south-west France following a unique retraining program.
Like many companies in the industry, DRT is having difficulty finding candidates trained for operator positions. A few years ago, the company therefore decided to recruit and train its own candidates with the help of institutional partners: the OPCO 2i, Pôle Emploi and the GRETA CFA Sud-Aquitaine.
For the selection of future operators, DRT teams use a method called MRS (Method of Recruitment by Simulation). Developed with Pôle Emploi, the French national employment agency, this method is based on the ability to occupy the position rather than on qualifications. This makes it possible to recruit people who would not have been identified by looking at their CV and who are ready to retrain.
At the end of the recruitment process, the candidates take a training course ending in exams and a qualification issued by the French Labor Ministry (CAIC). DRT teams carry out weekly supervision throughout the course, which lasts around four months. The new recruits are then supervised by a tutor at their workstation for several months.
This year, out of the seven new operators, one candidate was already part of DRT, working in packaging at Vielle-Saint-Girons. He was therefore able to progress within the company. Since the program launch in 2018, nearly 100 operators have been recruited under this program, each with very different profiles.
people of all agestrained since 2018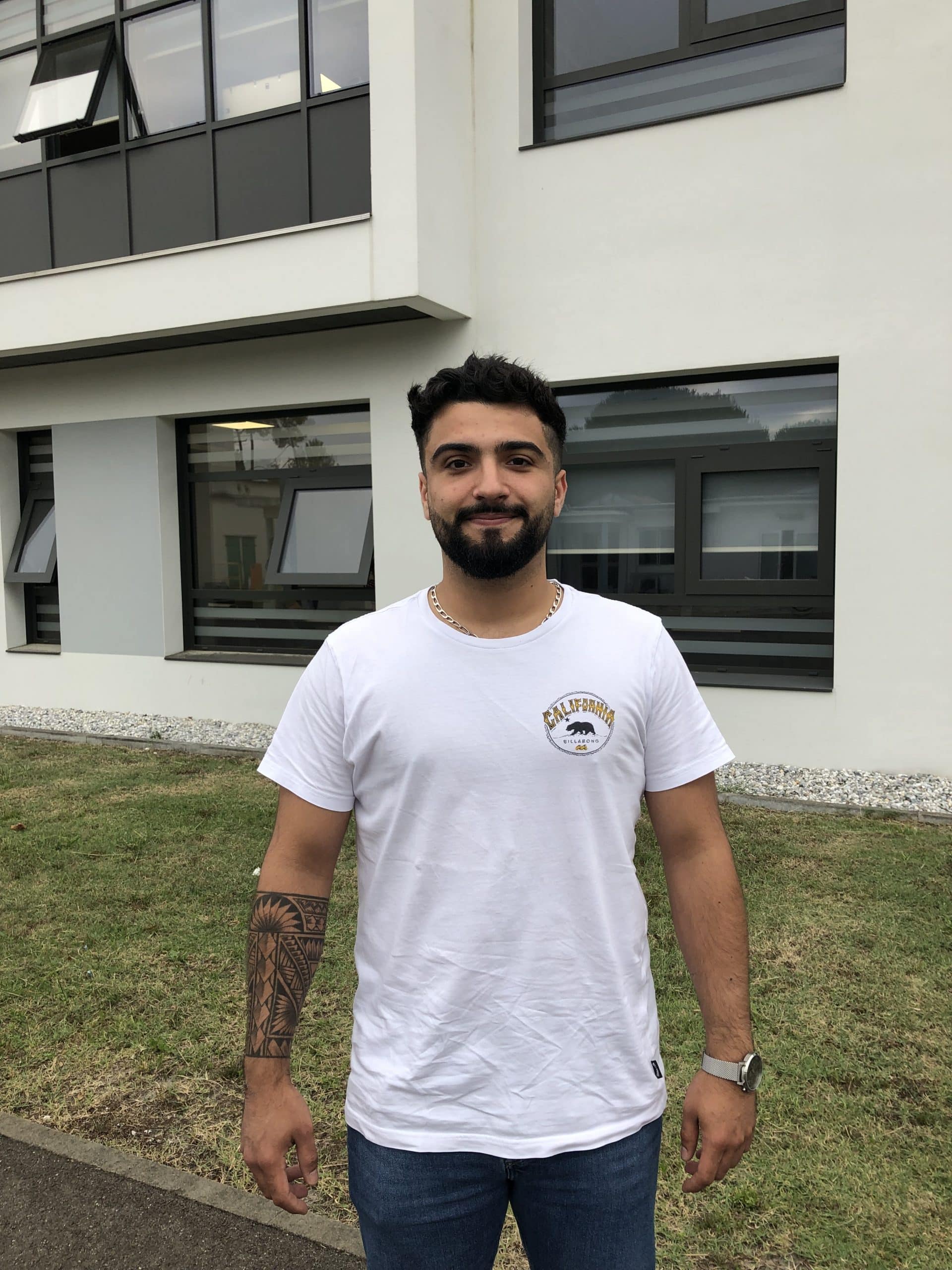 Quentin Alvarez
Production operator in Vielle-Saint-Girons
""I was born here in the Landes, and I had always heard of DRT. After my studies, I worked for four years in logistics without losing sight of my objective, which was to join DRT. When I was recruited for the CAIC course (chemicals industry machine operator), I was very happy to be able to start this retraining. I really appreciated the course's theoretical approach, combined with the professional experience of our teachers. I can't wait to start the job and I will also be able to bring my expertise as a volunteer firefighter to my workplace. That's an extra benefit for me."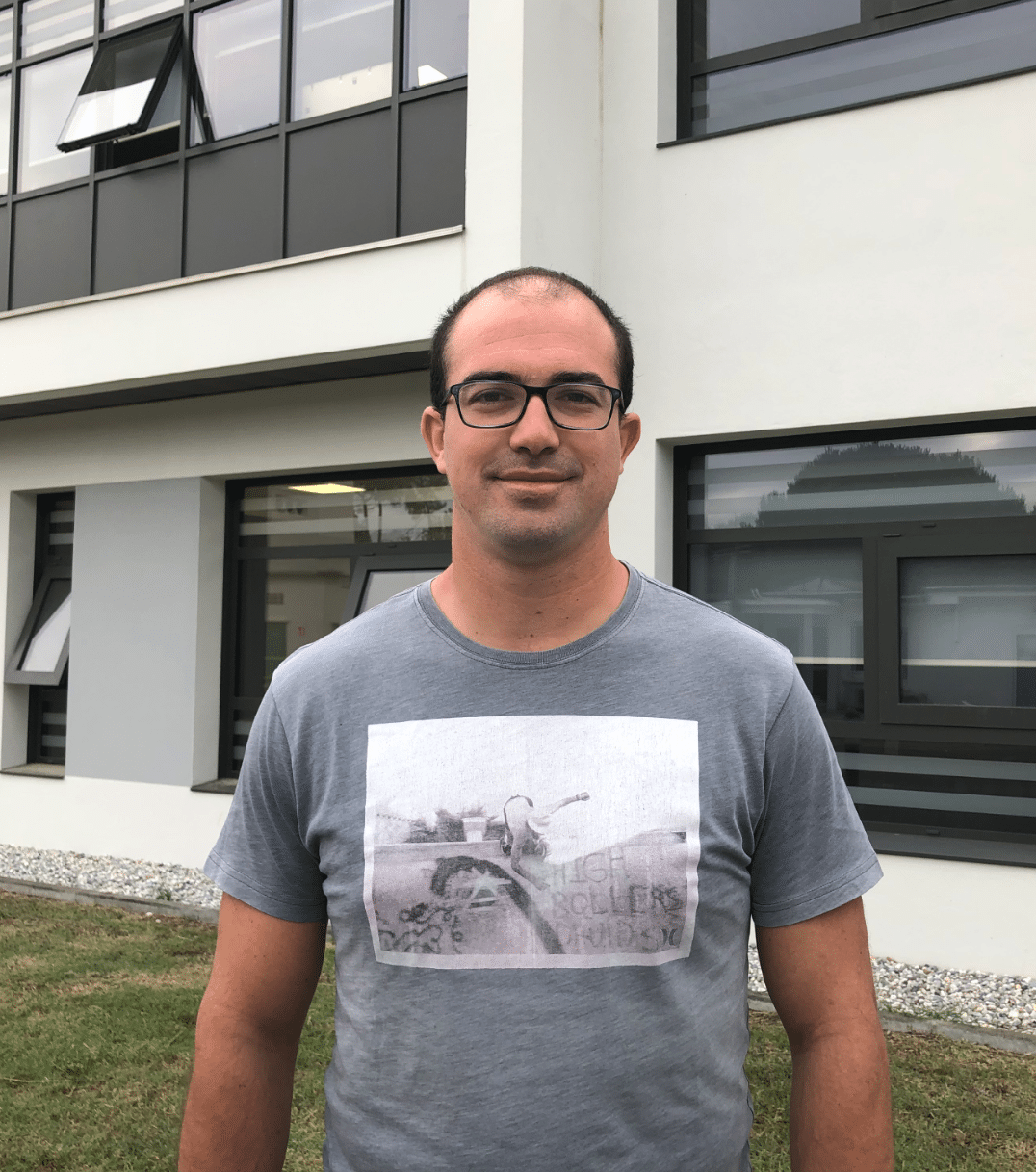 Nicolas Massé
Production operator in Vielle-Saint-Girons
"I joined DRT six years ago, at Fondoir in Lesperon. Three years later, I moved to the Vielle-Saint-Girons site to work on packaging. I like to change and learn. So, when I heard about the CAIC course, I applied immediately. The training is intense, I learned a lot about mechanics and chemicals and the support offered by Samy throughout the training was vital! He checks in on everyone each week. I'm very grateful to DRT for giving me this opportunity to grow within the organization, to take on more responsibilities and continue my role as a firefighter for the company"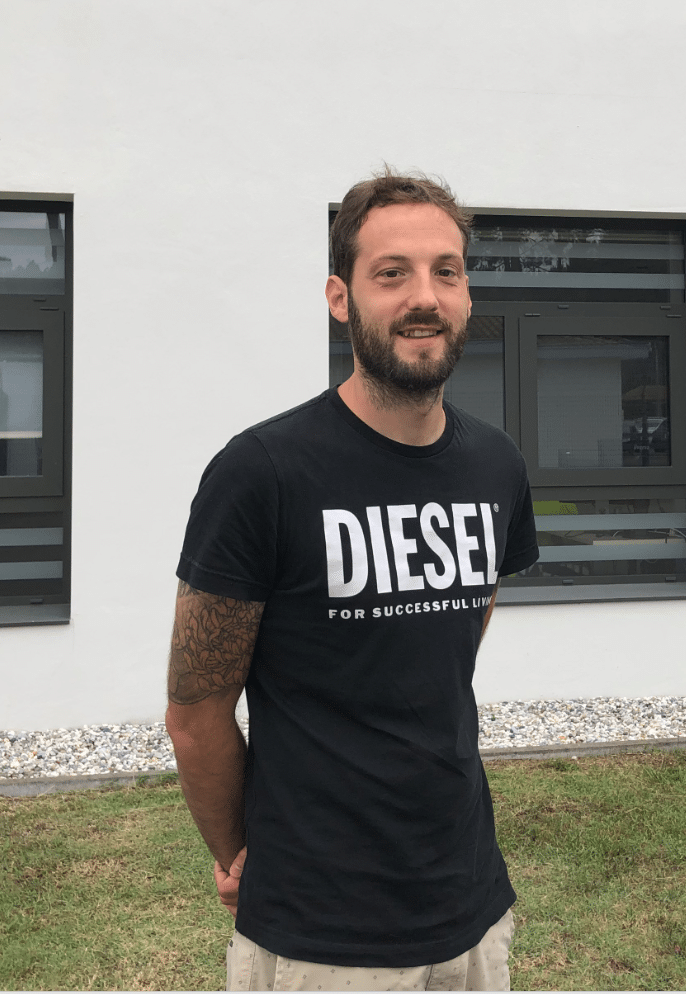 Camille Thévenin
Production operator in Vielle-Saint-Girons
"After my BEP in hospitality, I worked for 15 years as a chef in gastronomic and traditional catering in the Landes. I really liked the job, but when I started a family the pace of work and hours no longer suited me. I learned about this training through my family. And, in fact, I discovered that chemistry is similar to cooking! We take several ingredients and make a product. Just like in the kitchen, safety, cleanliness and team spirit are important. We were a great team over the few months of the course. I have great memories and I am grateful to DRT for putting their trust in me."