CORPORATE SOCIAL RESPONSIBILITY by DRT
At DRT, we have the environment at our heart. As a responsible chemical company, our aim is to do everything possible to ensure our activities have a minimal impact on the environment.
OUR ENVIRONMENTAL PERFORMANCE:
of our energies are renewable
CO2 emissions reduction for all French plants compared to previous year
Managing the resources, product life cycles, the energy required to manufacture them and the IR resulting waste allows us to work towards one of our key objectives: minimizing our environmental footprint.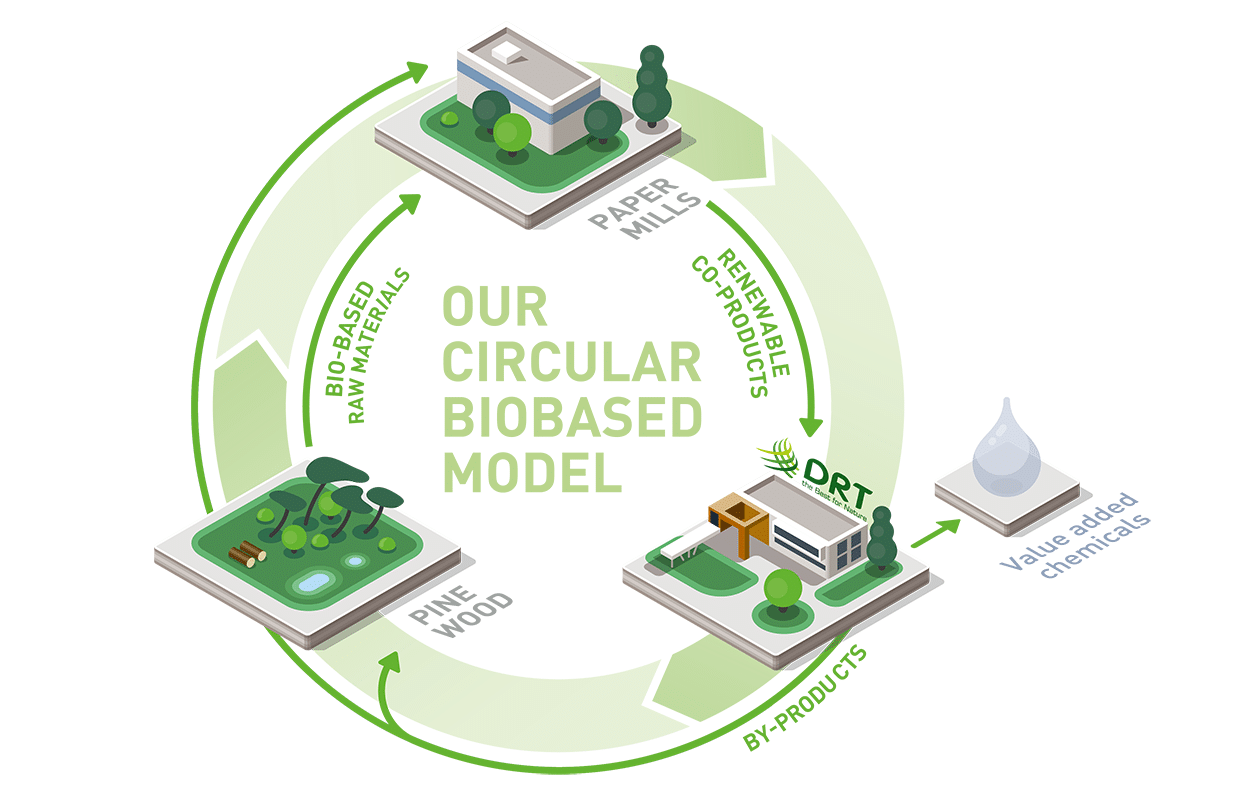 From the beginning we have used plant feedstock and, from the 1960s onwards, we expanded our supplies with materials derived from paper making by-products. Responsible resource management and circular economy principles are the basis of our approach. As such, 90% of our plant feedstock is from FSC or PEFC-certified forests.
We also aim to use resources such as water as sustainably as possible. Constantly optimizing our processes and installations has allowed us to control and optimize our water consumption.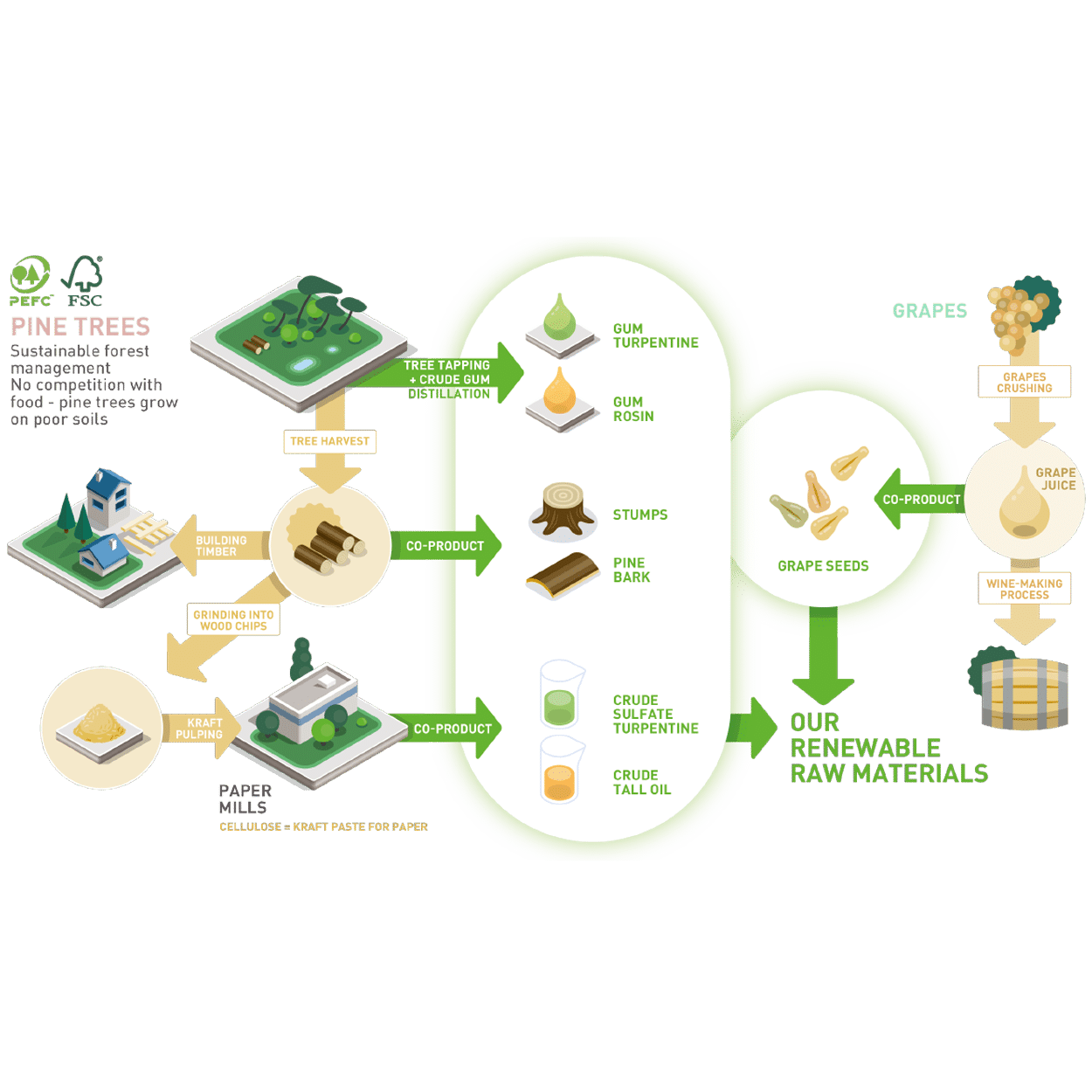 With an optimal control of energy consumption, we reduce our CO2 emissions
DRT has set itself a target of reducing its energy consumption to minimize the environmental impact of its activities. Significant investments have been made so as to control energy consumption and to modernise the various production sites in France (such as Vielle-Saint-Girons) or in the United States (such as Brunswick, Ga).
We have equiped our sites with biomass power plants which reduce drastically the environmental footprint of our activity and increase our energy efficiency. Powered by renewable biomass, they reach an energy efficiency of 69% (against 35% for a traditional power plant) with no carbon fossil emissions.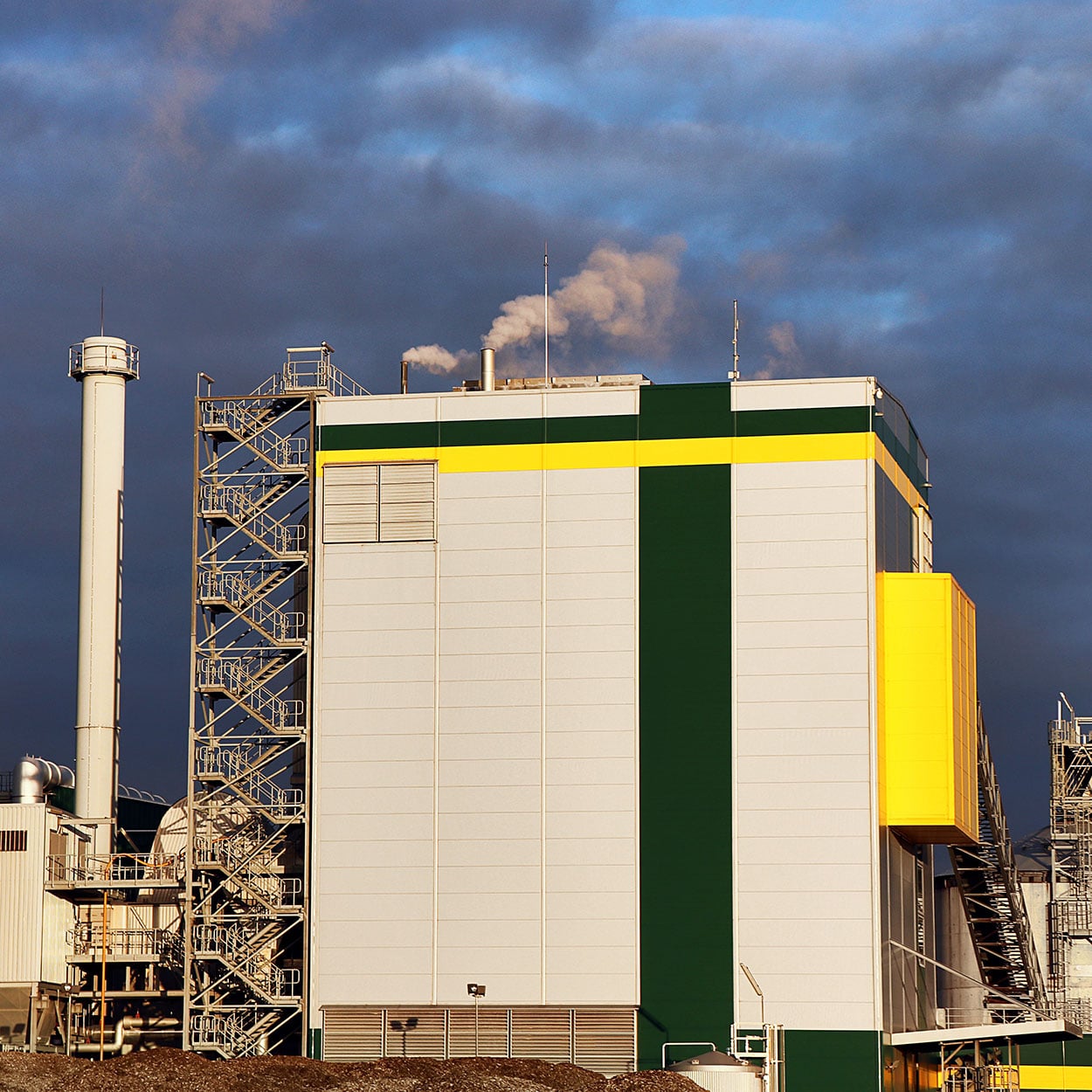 When energy is synonymous with waste management: the circular economy in action!
With the constant wish to use our by-products, we are fully committed to the circular economy. The co-generation plants and steam boilers at our manufacturing sites are fed with by-products generated by each of our sites or with by-products from the local forestry industry.
Our desire to reduce our waste also allows us to work towards energy autonomy for our sites: a win-win combination!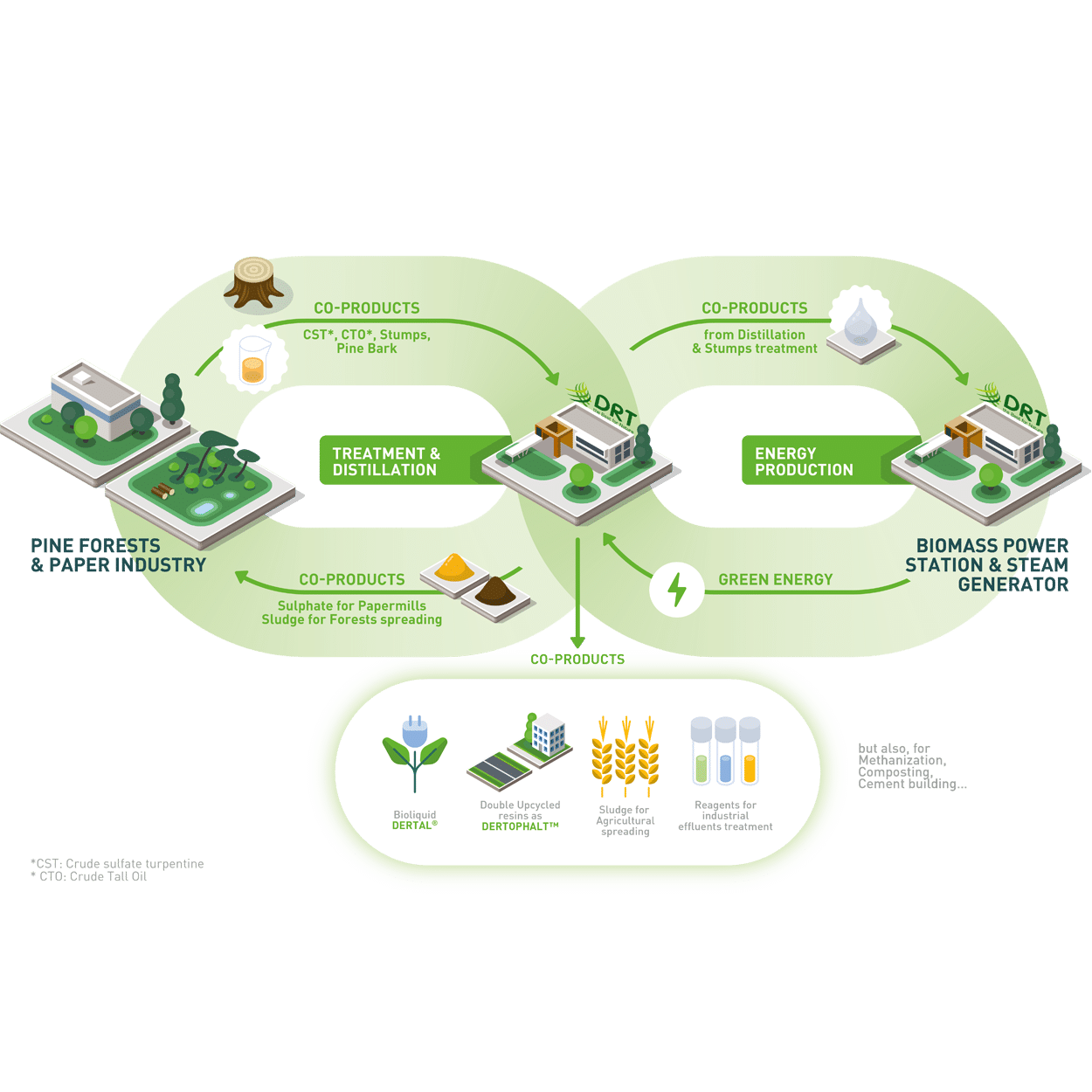 Our priority, improving industrial safety and health at work
Safety standards for processes, machine inspections, use of the best available techniques (MTD), analysis of each incident and general risks, preventive and predictive maintenance, etc. ; we have set up our an exhaustive safety program which promotes a culture within which each employee is responsible for their own safety and that of the people around them.
This proactive approach, which relies on training and information, is integrated as far upstream as possible.